Nurse-kun
Stolen from Shii Chan and others.

☆ THIS PAGE IS VIP QUALITY ☆
You can't help it any longer.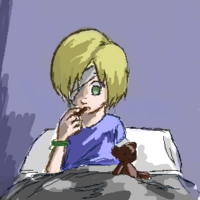 Nurse-kun is a registered nurse who posted to 4chan when his boring everyday life in a nursing home was interrupted by the arrival of a 7-year-old girl. At first he merely thought this an interesting thing to tell 4chan about, but they pressed him to take action...
http://web.archive.org/web/20080511014539/http://www.wikichan.org/index.php/Damaged_Goods

He still posts on /tg/ and his loli paints orcs.