VIP music software
To create VIP music, there's a wide array of programs that can be used.
There are several COOL FREE choices, but sometimes you might need some special program, that can be obtained by paying enough. If you don't have the money, you should consider earning more.
Standalone Software
Things that are not plugins!
Digital Audio Workstations
Note: For more information on digital audio workstations see the Wikipedia article.
Trackers
Note: See the Wikipedia article for trackers and more in general check out the wiki pages for audio software.
Native Trackers
These are trackers that rely on certain soundchips for synthesis.
Synths / Instruments
Audio Editors
Moe♥〜
Not so Moe♥〜
VIP Filters
Plugins
Things that are plugins!
Synths / Instruments
Effects
Samplers / SoundFont Players
Utilities
Accurately reproducing a specific sound
Mega Drive (Genesis)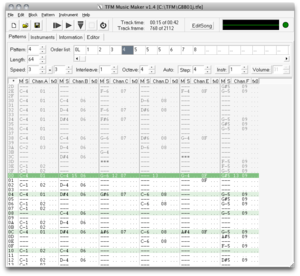 Miscellaneous
Running windows VSTi on OS X
Utilities
Robot apocalypse
Downloads
Articles