Greenland
As the name reveals, Greenland is the most greenest
country
in the
world
.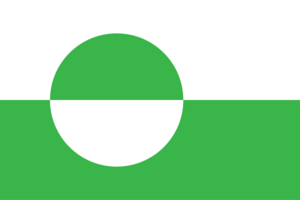 Similar to Venezuela, Greenland is fully covered with forest.
The natives of Greenland are the wild noble Inuit.
Greenland has a team of beer brewing seals who produce a very tasty sort of stout.

When Genghis Khan once visited the country, he said:
"The fuck is this?"
Nature
Belive me Greenland is very green. It is a lovely place!
There are lots of different plants and a very vigorous wildlife.
I would defenetly suggest to visit the wonderous landscape.
No really I recommend making holidays up there. The nature is faboulous.
If I have pictures? Oh im sorry I dont. But trust me there are very big trees.
And the temperatures are just right for nice summer holidays.
What? No you wont be captured by Inuit, belive me!
Conspiracy theories
Some unfaithful geography scientists and journalist might tell you, that greenland is covered in snow and has no plants at all.
They say the Inuit want to falsely attract tourists by calling the country Greenland.
But this is wrong! It is a hideous lie, made up by dipshit people who dont even own a hydraulic toaster!
See also